Untitled (I speak, I lie, I admit)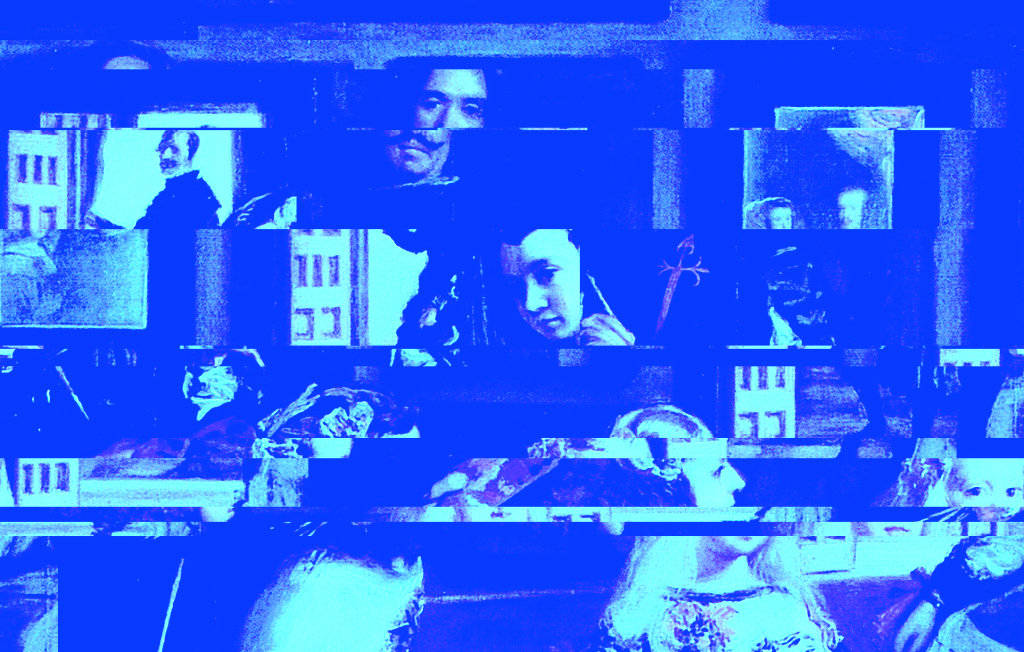 Video by Hokuto Kodama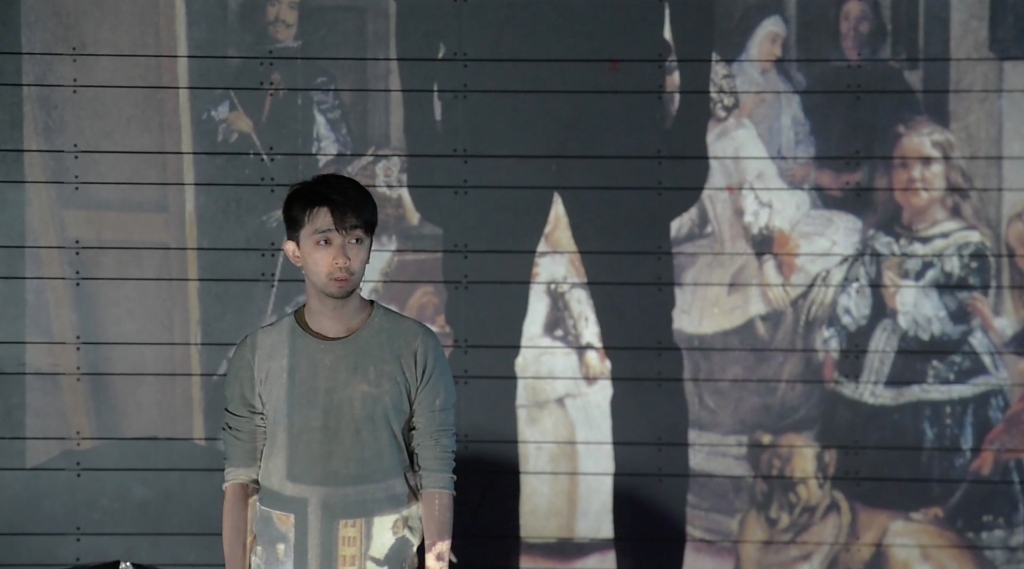 Videophoto by José Figueroa
(日本語文は英語に続きます)
"Untitled (I speak, I lie, I admit)"
There is a dancer, there is a work, there is a performance.
I was born in a ballet family, and started dancing when I was 4 years old. So, I have been performing as a dancer ever since then, in fact, I have been performing the role of myself as a dancer all my life. How did I come to perform this role, and what made me a dancer? Moreover, what does it mean to "be a dancer"? This solo work investigates the constitution of subjectivity by revealing the "performativity of the performance". I know that it sounds more than obvious, but the consequence of what it can do might be not so innocent as it appears. Performance produces the "reality" to be performed. In this performance, I speak, I lie, and I admit to bring the attention to that ambiguous threshold, the liminality between the inside and the outside.
The work is untitled. Or rather, I don't really know how to call this work anymore. It has too many names.
Choreography and performance: Hokuto Kodama
External choreography: Samuel Feldhandler
Advisors: Peter Mills, Yoko Nishiyama, Josefine Wikström, Thomas Zamoro
Duration: Approx. 60 minutes
Planned premiere: May 18, 2018, @ DOCH (The University of Dance and Circus) Stockholm
Performances: May 18 13:00 / May 19 20:00 / May 20 14:30  at DOCH, Brinellvägen 58, 114 28 Stockholm
Hokuto Kodama is a dancer/choreographer based in Stockholm/Tokyo. Negotiating his own background as a classical dancer born in a ballet family in Japan, his cynical yet playful work operates along the discourses of  body politics and subjectivity in relation to choreography as a technology of time/space distribution.  He has created two solo works in 2017, based on his interest in the performativity of language and image. This new work will be the third of the trilogy. www.hokutokodama.com
For the excerpts from my essay concerning this project, please click here.
---
「Untitled (I speak, I lie, I admit)」
そこにはダンサーがある。そこには作品がある。そこにはパフォーマンスがある。
僕はバレエ一家に生まれ、4歳の頃から踊り始めた。その時からダンサーとして演じているし、むしろ、人生を通してダンサーとしての自分という役を演じている。どうしてこの役を演じるようになり、何が僕をダンサーにしたのか?さらに言えば、「ダンサーになる」とは一体どういう意味なのか?このソロ・パフォーマンスは主体形成のプロセスを検証し「パフォーマンスのパフォーマティヴィティ(上演の遂行性)」を露呈させる。バカバカしいぐらい自明の事に聞こえるかもしれないけれど、それが為し得るものの影響は決して無害ではない。パフォーマンスは演じられるための「現実」を作り上げる。そのような内と外の狭間の不安定な領域、不明瞭な境界状態に意識を向けるため、僕はこのパフォーマンスでは、話し、偽り、そして受け入れる。
この作品は無題である。というより、もうこの作品をなんと呼べばいいのかわからなくなっている。あまりに多くの名前を持ちすぎているから。
作・出演:児玉北斗
外部振付:サミュエル・フェルドハンドラー
アドバイザー:ヨセフィン・ウィクストロム、トマ・ザモロ、ピーター・ミルズ、西山葉子
上演時間:約60分
初演:2018年5月18日 @ DOCH, ストックホルム
---